Erasmus Project
2020-1-PT01-KA204-078361
About Us
---

The yEUrSTAGE project ("The stage is yEUrs: Learning the language of the 'host' country through contemporary theatre approaches for adult educators towards the social inclusion of minority groups in Europe of leaving no one behind") brings together 5 European organizations, each one having specific expertise in theatre approaches, language teaching/learning, migrants and refugees, which will exchange best practices on teaching SL through contemporary theatre approaches for the social inclusion of minority groups in Europe of leaving no one behind. The organisations will work together, learn from each other and share best practices, having as target group adult educators, SL educators, trainers/mentors/professionals involved with immigrants and refugees, with the following objectives:1. To increase the professional development of the target groups through European collaboration, non-formal and intercultural learning involving contemporary theatre approaches for teaching SL by means of 5 short-term joint staff training events for the exchange of good practices.
2. To strengthen the networking among partners and bring together the best contemporary theatre practices to facilitate teaching SL towards the social inclusion of minority groups in European societies.
The following countries are part of this project Portugal, Spain, Italy, Greece, Cyprus.
Transnational Project Meetings
---
Madeira Island - 16 to 22 July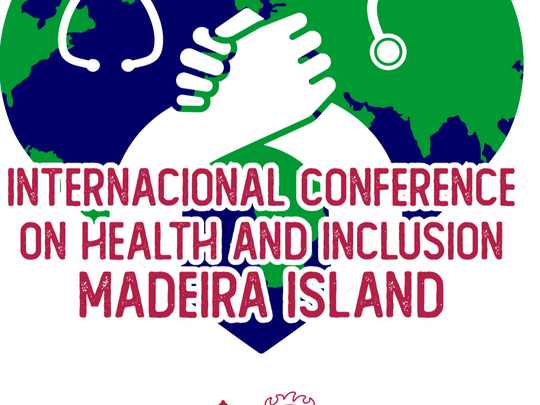 Dissemination
The project participated in the International Conference on health and inclusion in pandemic times held at the Casa da Cultura de Camara de Lobos in a hybrid regime (online and face-to-face).
On the 3rd day, 23rd May, the day dedicated to inclusion, all the participants (400 registered) were told about the Yeurstage Project, its objectives, methodologies and partners.
It was also mentioned the origin of the project and its relevance in the inclusive context and in learning foreign languages through theatre for minority groups such as: immigrants and refugees.
The Greek partner spoke about the importance of theatre as an inclusive tool and the Portuguese partner and project coordinator explained the project to the participants, its objectives and planned activities, informing all those present, both online and in person, about the importance of the project and how all can participate in it.
Online Meetings
---
kick off meeting - 9 February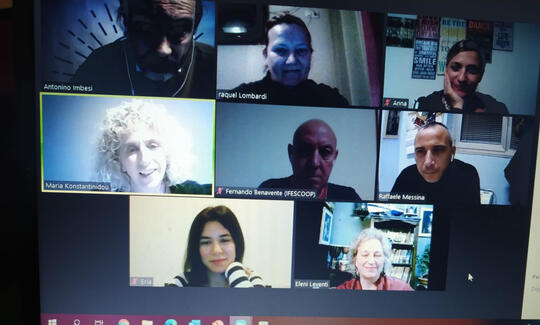 Online meeting 13 April

Discussing possible mobility dates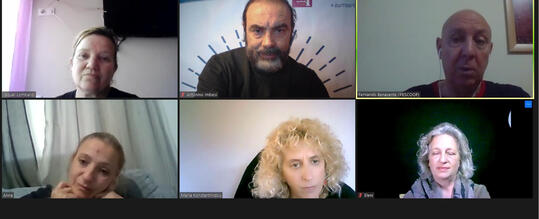 Online Metting 3 june 2021
Preparation of the mobility from 16 to 21 July- Madeira island
Kick Off Meeting - 9 February 2021